Illustrated Series #51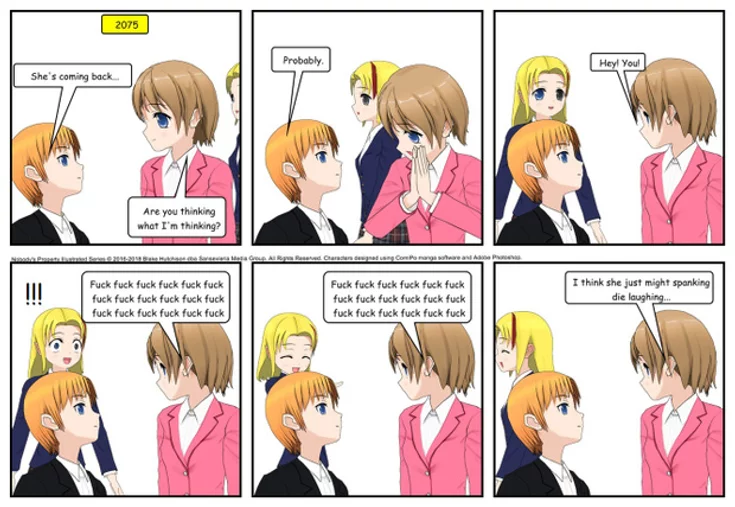 In the future, younger generations don't say the F-word, they say spank as a swear instead. People born in the 2050s, like Greta, have figured out that saying f**k, if you're under 50, makes people born in the 2030s laugh hysterically.
In the year 2075, as Greta is done getting ready for her film premiere, her elder sister by 14 years, Lenore, appears to be coming back from wherever she just was...
Are you thinking what Greta is thinking? Mess with ''big sis''? (well, in terms of age, definitely not size, as Greta is four inches taller than Lenore...)
© Nobody's Property Illustrated Series, copyright 2018- | all rights reserved. This illustrated series is for entertainment purposes only. Please do not attempt any homicidal, vigilante, or other illegal acts.