Illustrated Series #190
Nadia's got her ears and belly button pierced, but that is one extreme body piercing she's giving that registered sex offender who followed her into the woods...bet he won't try that ever again...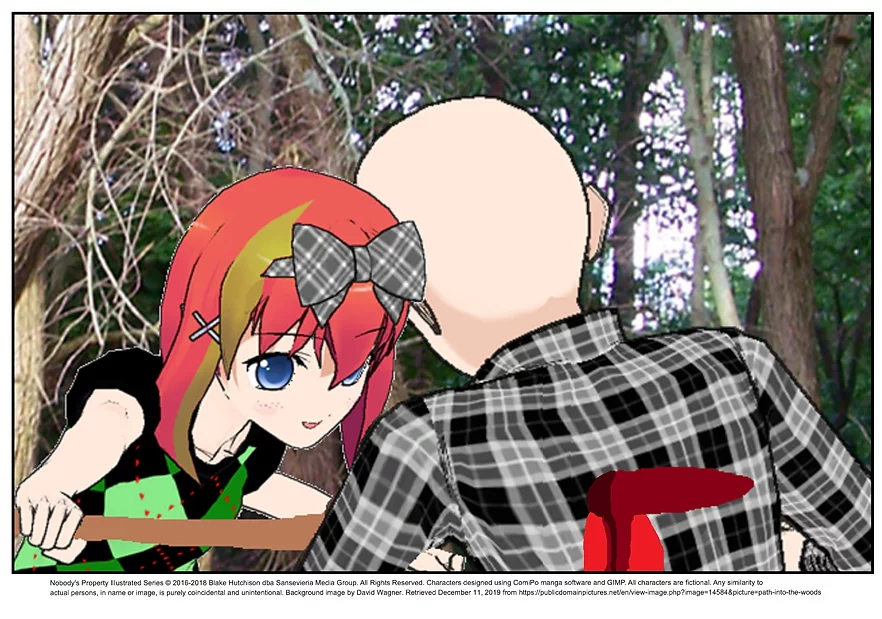 Website Migration Update - This text needs to be replaced with text somehow related to the illustrated installment published here. (June 17, 2022)

© Nobody's Property Illustrated Series, copyright 2018- | all rights reserved. This illustrated series is for entertainment purposes only. Please do not attempt any homicidal, vigilante, or other illegal acts.